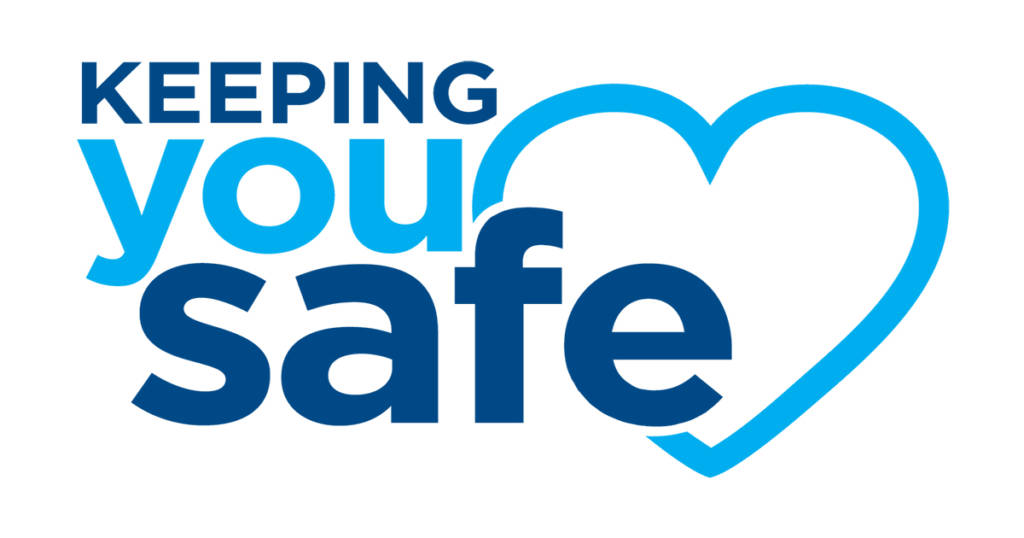 Healthy and Safety is our #1 Priority
As a leader in the South Florida camping industry for over the past 30 years, Camp Live Oak would like to reassure parents that we are doing everything we can to ensure the health and safety of our campers, parents, and staff.  As we head into the fall session we would like to share with you what we are implementing in regards to minimizing the risk of COVID -19.
Though it will look a bit different this year, we are making every effort to ensure our campers have a wonderful time and that our parents feel secure with the safety measures we have put in place. As we continue to prepare for another camp session of fun, we are working with the CDC, Florida health department, state and local authorities, and the ACA to ensure that we are following all appropriate safety measures and recommendations. As we receive new information we will adjust to all safety recommendations.
At this time Camp Live Oak will only be operated out of Birch State Park in Ft. Lauderdale and camp hours will be from 9:00 – 3:30 PM.  We will be offering AM and Pm care beginning with our Thanksgiving camp.  AM care is from 8:00 – 9:00 and PM care from 3:30 – 5:30 pm.
– Teen Eco Program:  A pared-down version of this program will continue at the Ft. Lauderdale location.  Dania Teen Eco has been canceled.
– Lil Sprouts:  Cancelled for 2020
– Salty Angler Fishing Camp:  The fishing camp has been transferred to our Ft. Lauderdale location and registration can be done via our online registration system.  This program is only available during June 29 – July 17.
– Starlight Sleepover:  Cancelled for 2020
– Lunch Program:  Cancelled, but our partners Yummy in my Tummy have started a wonderful online lunch ordering system with home delivery option.  Please go to our Lunch Program page for details.
Fall and Winter Camp Sessions:  The camp will begin on Monday, November 23rd.  We have a capacity of 85 campers per week and once that is reached we will begin waitlisting. Preference will be given to multiple week/ session signups.
Updated 9/29/2020:  Finally, we are happy to announce that we have a limited number of Camp Live Oak scholarships available.  As a 501(c)(3) nonprofit we rely on sponsors, donations, and gifts to supplement camp tuition and are thankful for the support of families like yours.  Therefore, we have set aside a portion of our funds for children of First responders and other essential workers.  We will also give priority to families that have been financially impacted by the pandemic.  Please visit our Scholarship page for more details.
We at Camp Live Oak thank you all for your support. Our lives are based around providing the best camp experience for your children and we take it very seriously. You can count on us to create a wonderful environment for fun, friendship, and memories, even in the midst of global uncertainty, because that's what we do! As always, please contact us with any questions, comments, or ideas at 954-563-4880 or via email at info@campliveoakfl.com.
Below is a list of the following safety measures that will be implemented.
Smaller Group Size
There will be a maximum of 15 campers per group and a total of 75 campers per week.  Groups will be situated in the vast green and shaded areas of the park.
Additional Handwashing & Sanitizer Stations
Stations will be located at every activity area and frequently monitered. Handwashing stations will be handsfree and counselors will be there to remind our campers of proper handwshing techniques!
Designated Healthcare Personnel on site
There will be a designated healthcare personnel on site to perform morning and afternoon temperature checks and health checks of campers and staff.  They will also ensure proper handling of any health situation.
Enhanced Sanitation protocol throughout Site
All materials and recreation surfaces will be sanitized and disinfected thoroughly before and after every usage.  Bathroom surfaces will be disinfected throughout the day as well as board games, sports equipment, & picnic tables, just to name a few.
No field trips or Bus rides
In an effort to control our camp site safety, campers will enjoy a variety of fun camp games and activities!
Enriched on campus entertainment and specialized activities
Our fabulous on site Directors and staff are working on creating additional fun activities and events on site!