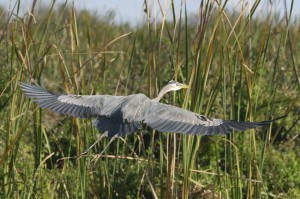 "Marine conservation, also known as marine resources conservation, is the protection and preservation of ecosystems in oceans and seas. Marine conservation focuses on limiting human-caused damage to marine ecosystems, and on restoring damaged marine ecosystems. Marine conservation also focuses on preserving vulnerable marine species" (Reference)
Our oceans and other waterways have the most diversity of anywhere else on the planet. They can also be the most fragile. Areas in oceans like coral reefs are packed with biodiversity; but in turn they are also impacted greatly by the environment around them. Many sea creatures fair well alone in the ocean, eating, traveling, and reproducing without help from others. When people begin to enter these environments, many animals and plants in the ocean can be impacted, often in negative ways.
In Florida, oceans, rivers and lakes are everywhere. These waterways are part of everyone's lives, whether they realize it or not. Protecting and conserving these areas is very important, and there are already many programs set up in Florida to do just that.
Florida Manatee Rescue, Rehabilitation and Release Reimbursement Program
Three facilities in Florida participate in the manatee rescue and rehab program: the Lowry Park Zoo, Miami Seaquarium and SeaWorld Florida. Injured or orphaned manatees are treated on site, or brought back to one of these facilities and treated and rehabilitated, then hopefully returned back to the wild. Manatees are often injured in Florida inter-coastal waterways by boats. They are slow moving and docile, and often not seen by boaters whose boat propellers hit the manatee and can cause serious cuts and abrasions.
Springs Coast Seagrass Monitoring
In the Spring Hill area, on the west-central side of Florida, scientists have been researching seagrass since 2012. This particular bed of seagrass is the 3rd largest in the country, and the research done will evaluate the health and composition of the seagrass along Florida's western coast. The samples taken will be measured by color, turbidity, chlorophyll-a, nitrogen and phosphorous. (Read more)
Suwannee River Discharge Effects
A bit farther north of the Spring Hill area, in a region known as the Big Bend, seagrass monitoring is underway as well.  Two rivers drain into the ocean in this area, the Suwannee and the Steinhatchee. Rivers typically deposit large amounts of nitrogen and phosphorous into the ocean, and often these deposits are dark in color. Nitrogen and phosphorous deposited into small areas can degrade water quality by fostering the growth of microscopic algae, which in turn cause the surrounding water to lose clarity. Seagrass needs sunlight to flourish, and with water clarity decreased, the health of the seagrass diminishes. Using satellite imagery, scientists are studying how the discharge of these two rivers, the Suwannee in particular, are effecting the Big Bend seagrass ecosystem.
Bass Research, Conservation and Management
The research and conservation of Florida's bass, the black bass in particular, is extremely important to the area's ecosystem. Wes Porak of the Florida Fish and Wildlife Conservation Commission's Fish and Wildlife Research Institute, along with colleagues Rick Stout, Dick Krause, Dr. Brandon Barthel, and Dr. Mike Tringali, won the Outstanding Achievement Award from the Southern Division of the American Fisheries Society. Porak's team has completed statewide genetic population surveys of native Florida bass, Suwannee bass, and shoal bass. The genetic composition of Florida's bass is important to the local fishing industry, which contributes $1 billion to the state's yearly economy. In addition, black bass are crucial predators in Florida's waterways. In addition to just studying bass, Porak has also influenced programs that keep the bass' environment healthy, such as aquatic plant management and limiting the importation of other bass species.
Similar programs like these ones in Florida happen all over the country, and the world. As the human population increases, more and more people are realizing that our effects on the environment are enormous. These effects are not necessarily bad, they can be positive and meaningful as well. There are numerous resources to learn about the environment around you, and a multitude of venues to go about doing it, such as Camp Live Oaks' Science of the Sea Camp. Here your son or daughter will learn about Florida's beautiful waterways, gain respect for them, and begin a science-based way of learning about them. For more info, go to this camp program page at: Science Of The Sea.