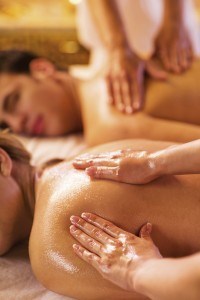 You've just dropped the kids off at summer camp, and are free for the next week, two or maybe more. What do you do with yourself!? The first thing to do is not feel guilty. Many parents feel like they should always be with their children, or have a sinking feeling in the back of their mind when they are not. Don't stress, it's a common thing. But keep in mind that you just dropped your kid(s) off to spend time enjoying new friends, learning new activities, and basically just having fun. Now it's time for you to do the same. We've compiled a short list of ideas for you now that you are in the kid-free zone:
Go on a Vacation
If your kids are away for a week or more, plan your own vacation. You can go with your spouse, or make it a girls' or guys' trip. Your son or daughter will be away and having tons of fun, so why not you too? If its summer time and you're not big on hot destinations, you can plan that European trip you've always been wanting to do. Or maybe Alaska. Either way, you'll have free time to spend on a grown-up vacation with only one suitcase and no children in tow.
Or Stay Home
Not in the mood for a vacation getaway? Or maybe the summer camp costs have depleted the trip fund. Why not stay home instead? Sleep in, take long showers, and watch the TV shows and movies you want. A week or two with only adults at home can be fun, relaxing and rejuvenating. Enjoy the time and keep your obligations to a minimum.
Pamper Yourself
In addition to relaxing at home, you can make some well-deserved and often much needed appointments. Get a haircut, a massage or mani-pedi. For Dad's, enjoying some time with friends on the golf course, or having a football party are also great ideas.
Have a Date Night (or two!)
Take your spouse or significant other out on a date. Better yet, make it a few. You'll enjoy your nights out even more while not having to worry about what the kids are doing at home, or getting calls from the baby-sitter. Tag along with other friends, and go to a nice restaurant that you'd usually skip if the kids were tagging along.
Cook Something Special
If you love to cook (or did before kids), remember the delicious and fancy meals you use to make. Splurge on a better cut of steak, or maybe sushi-grade tuna or salmon. Try a few new recipes, and of course enjoy a glass of wine while preparing your gourmet meal.
Stay Away from the Grocery Store
If the kids are only away for a week, don't make any trips to the grocery store. Eat leftovers, without hearing any complaints. Or eat out. It might cost you a bit more money, but the extra time saved from cooking can be used to relax, watch a good show, or even take a nap!
See a Movie
Rent or watch a new movie that only you want to see. No cartoons or Disney movies allowed! If you haven't been to the theatre in a while, take a night and enjoy a good show. If you'd rather stay in, check out a flick at home and crank up the sound system.
Host a Party
While the kids are at home, there's rarely enough time to go to a party, never mind host one. Why not do it while the kids are away? A cocktail party is always a hit, or pick a theme. It's the perfect way to get your house cleaned up and socialize in the same day. Have everyone bring an appetizer or dish (so that your relaxing time is not spent up with cooking and preparing) and make it bring your own drinks.
Many parents feel guilty spending time away from their kids, but it is absolutely essential. Parents need to keep their adult lives in order to be supportive and nurturing to their children. Remember that your children are away having a great time and learning new things without you, so no reason you can't do the same!