Cooler Weather is Here, here are Ideas to get Your Kids Outside!
Now that the cooler, fall weather has arrived to our area, it is a perfect time to get out with the family and enjoy all the beautiful parks in our area. After enduring 7 long months of hot and humid weather, we all now get to enjoy the benefits of living in South Florida without sweating as soon as we walk out the door. We have ideas to get your kids outside, so check out these top six hidden gems located within two to three hours driving distance from Broward or Miami Dade county. Feeling adventurous? Most of these parks offer hiking tours, Ranger lead programs, tent and RV accommodations, swimming areas, canoeing, kayaking, and fishing. Perfect activities for the whole family! For more camping information, please go to Reserve America for availability and pricing.
Top 5 South Florida Park Picks & Ideas to get your kids Outside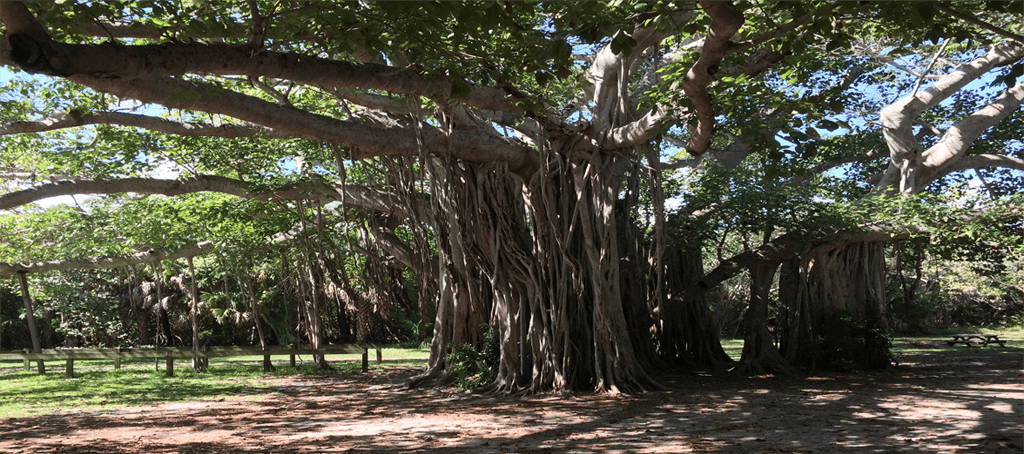 1. Hugh Taylor Birch State Park in Ft. Lauderdale, Florida
Located on the corner of Sunrise Blvd and A1A this park is a quiet refugee amongst the hustle and bustle of the city. A barrier island of trees and greenery, Birch Park is located between the Atlantic Ocean and the Intracoastal Waterway, and is one of the city's most distinctive feature frequently compared to Central Park. Must Do Activities: Canoeing on Lake Helen and hiking the native maritime tropical hardwood hammock trails throughout the park.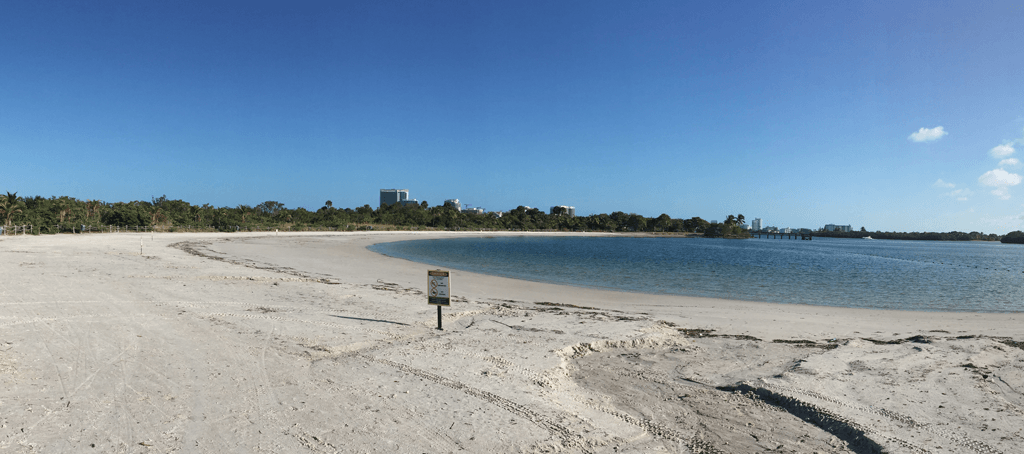 2. Oleta River State Park in N. Miami, Florida
Situated between the city of Aventura to the North, Sunny Isles to the East, and Miami to the South, this 1043 acre park is still a hidden treasure for many locals and visitors alike. The Oleta River, originally named Big Snake Creek, was part of the route used by Federal troops in the Second Seminole War to travel south from Loxahatchee. Must Do Activities: Kayaking and Canoeing, Mt. Biking, and Swimming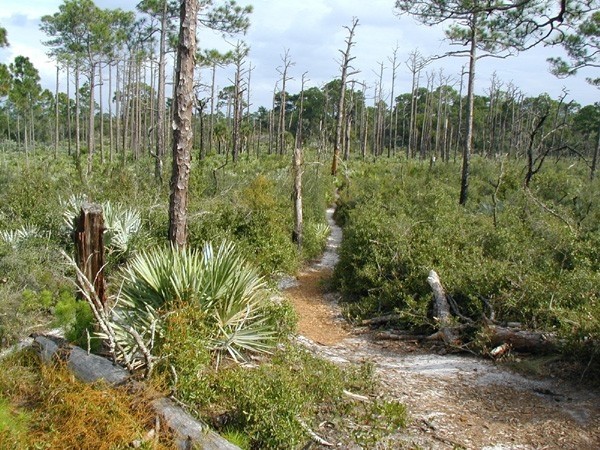 3. Johnathan Dickenson State Park in Jupiter, Florida
Located just south of Stuart, this park has 13 different natural habitats located within its boundaries which include sand pine scrub, pine flatwoods, mangroves, and river swamps. The Loxahatchee River, Florida's first federally designated Wild and Scenic River, runs through the park. Visitors can canoe to the pioneer homestead of Trapper Nelson and ride bikes through the miles of trails and go camping in their primitive and RV/Tent sites. Must Do Activities: Camping, Canoeing, Hiking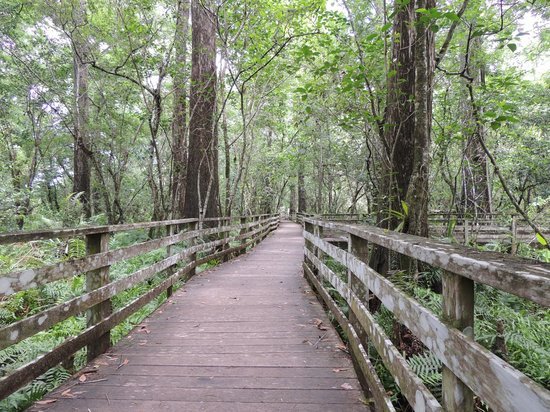 4. Corkscrew Swamp Sanctuary, 30 east of Naples
This beautiful sanctuary is located in the heart of the Everglades. With a 2.5 boardwalk meanders through swamp marshland, Bald Cypress trees, and prairies. This ecological rich environment is teeming with wildlife and natural vegetation unique to this part of the country. Must Do Activities: Swap Walks, guided nature tours, bird watching.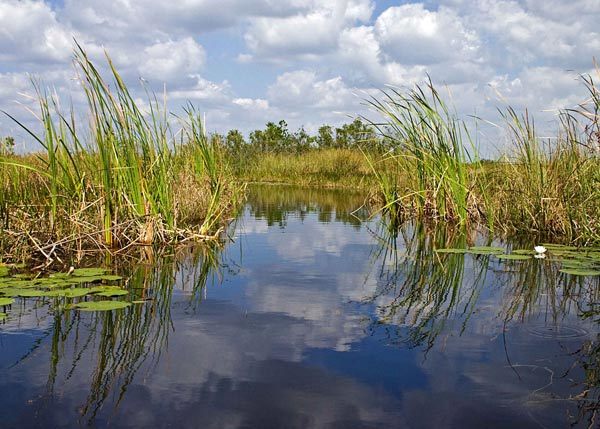 5. Arthur R. Marshall Loxahatchee National Wildlife Refuge located in Palm Beach County
ARM Loxahatchee National Wildlife Refuge is the only remnant of the northern Everglades in Palm Beach County, Florida and is home to "wet prairies, sawgrass ridges, sloughs, tree islands, cattail communities, and a 400 acre cypress swamp, which is the largest intact cypress area remaining in the eastern Everglades system." Must Do Activities: Fishing, Wildlife Observation, and guided hikes.