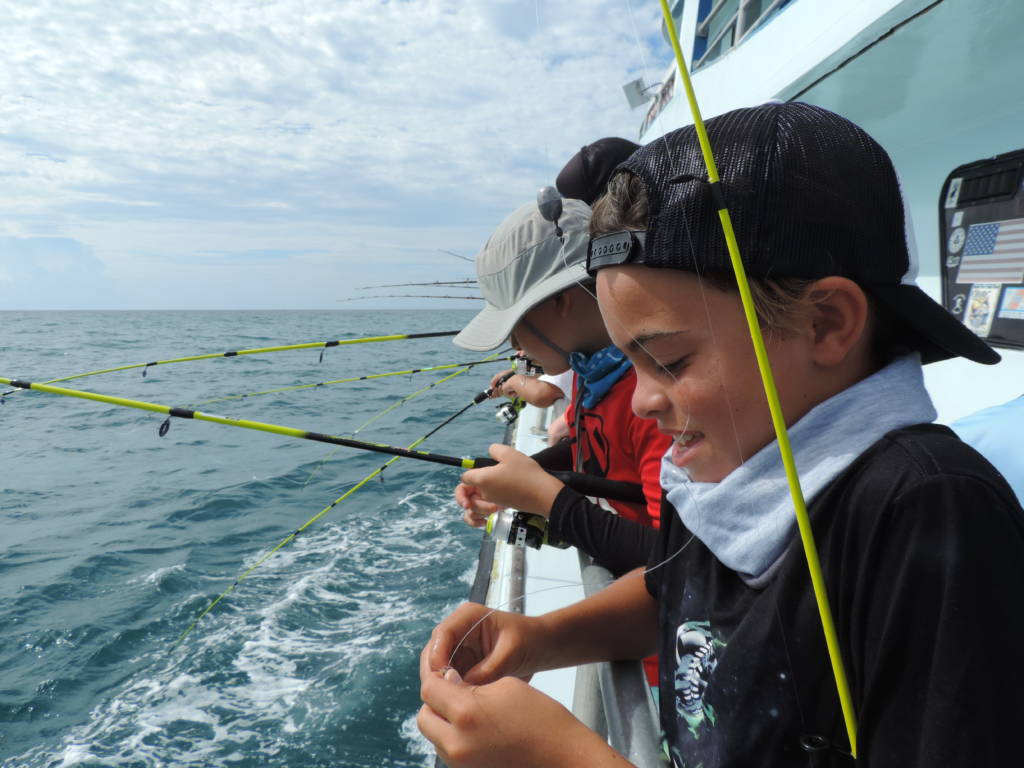 COVID-19 Camp Update:
Due to COVID-19 we will be running our Salty Angler Program at Birch State Park in Ft. Lauderdale.  Programming will remain the same, with the exception of the field trips.  Please call our Executive Office at 954-563-4880 for details.
Welcome to Salty Anglers Fishing Camp At Dania Beach!
UPDATED INFORMATION AS OF JUNE 16, 2020: 
Welcome to the So. Florida's premier Fishing camp for children ages 7 to 13!  Our mission is to create a program for youth with in interest and passion in fishing. Your young angler will receive hands-on, experiential lessons that will teach them new techniques in fishing, sportsmanship, and environmental conservation.
As with ALL Camp Live Oak programs, we are committed to providing a nurturing setting that will enhance a child's self-worth, confidence, and a profound appreciation of nature.
Your child will be taught by experienced and passionate fishermen and women, who not only enjoy to fish, but will also integrate best fishing practices and policies into each session.  Twice weekly field trips will take your camper on a variety of fresh and salt water adventures, including drift boat, pier and shore fishing, and many encounters with mother nature!  Please note, for summer 2020, we are asking parents to drop off their child at certain Ft. Lauderdale field trip locations.  Please see field trip informational sheet below.

After a morning of intensive fishing programs (except on field trip days), campers will join their fellow campers for afternoon fun camp activities such as sports, swimming, and paddle boarding.  This well rounded program has much to offer in this 9:00 to 4:00 camp day! PM care and Lunch service is not available for summer 2020.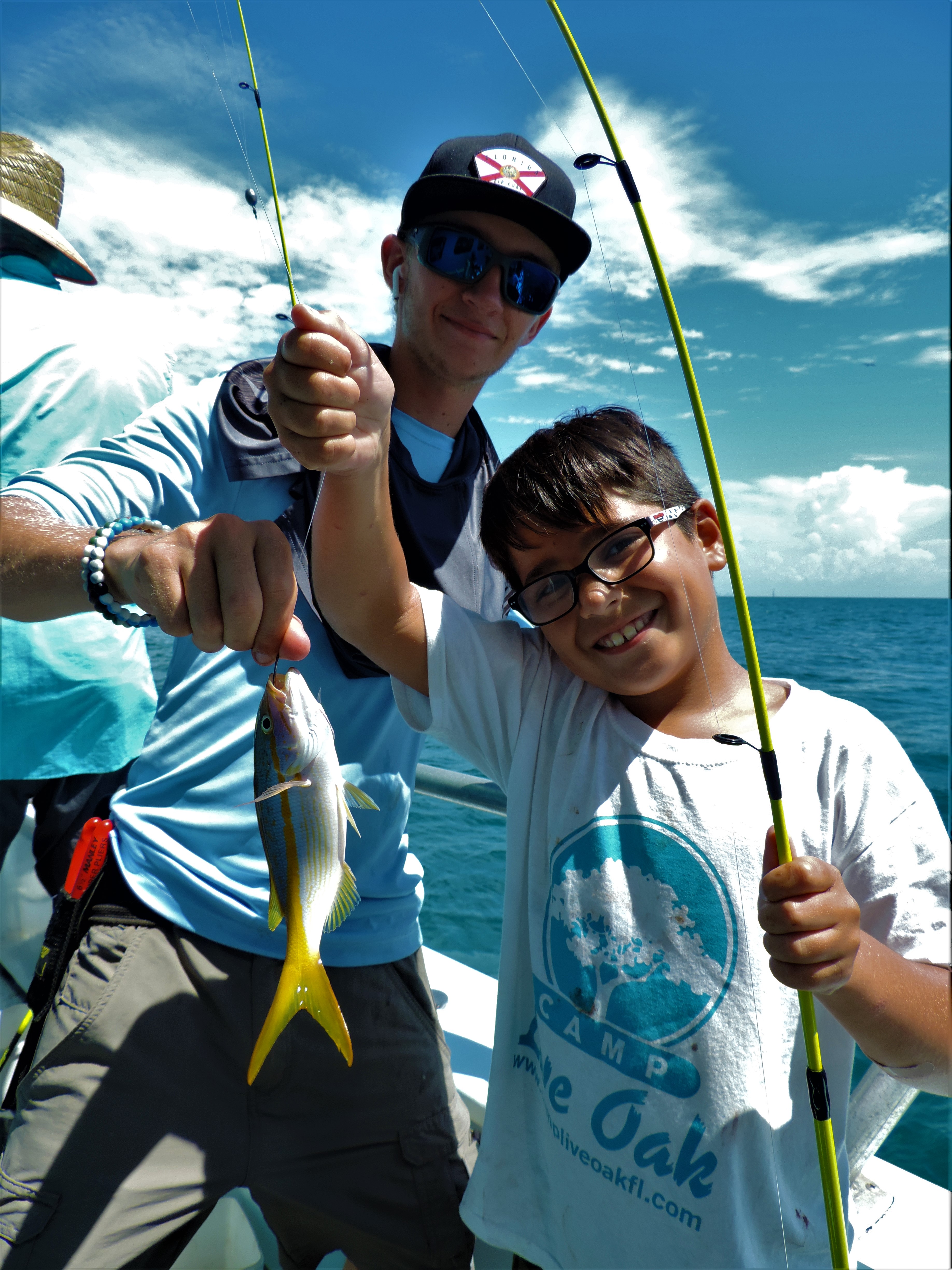 General Program Overview
Fishing Trips, twice a week.

 

Includes beach, pier, flat water, and charter boat excursions.
Click here for Camp Live Oak Fishing Camp 2020 Field Trip Schedule
Knot Tying

Casting Accuracy

Fishing Techniques

History of fishing/ Types of fishing

Local Florida laws/ guidelines for fishing/ requirements/ licensing

Ocean/ Environmental  Conservation,

Ocean/ boating/ water safety, best practices

Dissection/ Marine life anatomy lessons

Fresh Vs. Saltwater fishing

Fun camp activities such as kayaking, paddle boarding, sports and more!
June 29 – July 17
Weekly and Session Rates Available
Regular Camp Hours: 9:00 – 4:00 PM.

 
Extended Care:  Not available for summer 2020

Fees:  $425 per week; 3 weeks or more $400 per week
Extended Care: 
AM care $20 p/wk
PM Care Not available

Both Not available

Birch State Park in Fort Lauderdale

General Daily Schedule
Monday
8:30 – 9:00 Drop off at Parking Main Beach parking lot
9:00 – 12:00 Fishing/Intensive fishing programming
12:30 – 1:00 Lunch
1:00 – 3:00 Fun camp activities such as swimming, sports, kayaking, and more!
3:30 – 3:45 Dismissal
Tuesday: Field Trip Day!
8:30 – 9:00 Please see field trip Information sheet for details.
9:00 – 3:00 Exciting Fishing Trip!
3:30 – 3:45 Dismissal
Wednesday
8:30 – 9:00 Drop off at Main Beach parking lot.
9:00 – 12:30 Fishing/Intensive fishing programming
12:30 – 1:00 Lunch
1:00 – 3:00 Fun camp activities such as swimming, sports, kayaking, and more!
Thursday
8:30 – 9:00 Drop off at Main Beach parking lot
9:00 – 12:30 Fishing/Intensive fishing programming
12:30 – 1:00 Lunch
1:00 – 3:00 Fun camp activities such as swimming, sports, kayaking, and more!
Friday:  Field Trip Day!
8:30 – 9:00 Please see Field Trip Information Sheet for drop off details.
9:00 – 3:00 Exciting Fishing Trip!
3:30 – 3:45 Dismissal