Spring Camp is held during local schools designated Spring Break week in Ft. Lauderdale and Dania Beach.

Both public and private school* dates are available!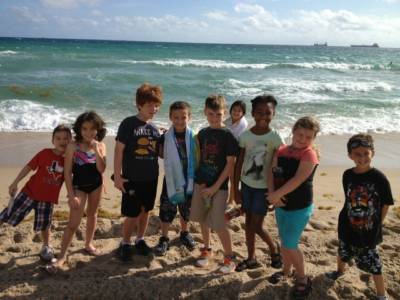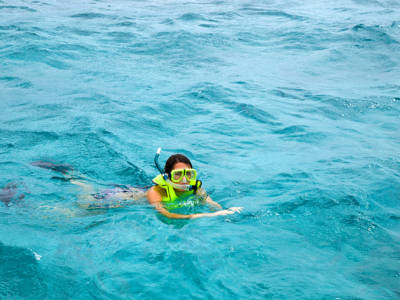 March 26 – 30 & April 2 – 6*, 2018
It's time for a break and to get out and play! Join us for this fun filled week and we get in nature and discover all that it has to offer. Favorite camp activities such as canoeing, archery, fishing, and swimming will be a part of this week as well.
Spring Camp is offered at Birch State Park in Ft. Lauderdale and Mizell Johnson State Park in Dania Beach. The April 2 – 6 Spring camp week is ONLY offered at our Birch State Park location.  Daily and Weekly rates are available. Programming Subject to change.
If your child attended our 2017 summer and winter programs, welcome back! All you need to do is click on the Register Now tab and log in to your account. Forgot your password? No problem, just click on the Password Reset link on the log in page and a new one will be sent to you via email.

Week 1: March 26 – 30
Week 2: April 2 – 6*
*Offered at the Ft. Lauderdale location ONLY
Birch State Park, Ft. Lauderdale
Mizell-Johnson State Park, Dania Beach


Regular camp day 9:00 – 3:30 PM
Extended Care 8:00 – 9:00 am & 3:30 – 6:00pm

Weekly Rate: $310; Sibling $295
Daily Rate: $65 per day; Sibling $60


Weekly AM Care $15; $5 Daily
Weekly PM Care $25; $10 Daily
Weekly AM & PM Care $35; AM & PM Daily $15
*10% Sibling Discount on Extended Care


Please check back often for additional program updates. Programming subject to change.
Fabulous Florida Keys
Monday: Wish You Were Here!
Wish you were here! Make and send a Postcard to send to your friends and family.
Springtime Soccer game
Trains, Roads, and Bridges! Learn about Henry Flagler and his dream to discover the Keys through trains, roads, and bridges. Can you build a 7 inch bridge through your mini Keyscape?
Archery
Swim & Splash in the Waves
Tuesday: The Conch Republic
Let's catch the big one….Fishing
Funky Flamingo Art
Enjoy the beach & water games during Swimming
Learn about the beautiful coral reefs that surround the Keys. Why are they endangered? Is there anyone that can help? Get up close and personal with the arch nemesis the Lionfish!
Marine Gastropod Molluscs, or most commonly known as Conch! Study these shelled creatures up close and learn to identify different species!
Wednesday: Shipwreck Treasures
Ready, Set, Paddle! Canoeing and exploring
Explore the Underwater world. Bring your Snorkel and Mask
Wade through shipwreck artifacts and learn about the basics of underwater archaeology from our guests from the Florida Public Archaeology Network.
The famous Southernmost Landmark…make and decorate one!
Thursday: Native Floridians
Archery, Learn to Aim!
Key Deer, Gumbo Limbos, and key Jumping Cati have in common? They are all native to Florida! Learn about the weird and wonderful plants and animals that call southern FLA their home!
Tasty Treats! Make Mini Key Lime Tarts
Art
Capture the Flag
Friday: The Conquistadors!
Paddle your canoe and explore the island
The Calusa Native Americans, or "fierce people", were one of the first inhabitants of Southeast Florida. Learn how they developed estuarine fisheries that helped them survive the harsh environment.
Argh…Dress as a pirate and see if you can find the buried treasure. First team, wins the GOLD!
Find your way home with your own Tropical Sign post!
Hike through a hardwood hammock