Spring Camp is held during local schools designated Spring Break week in Ft. Lauderdale and Dania Beach.
Both public and private school* dates are available!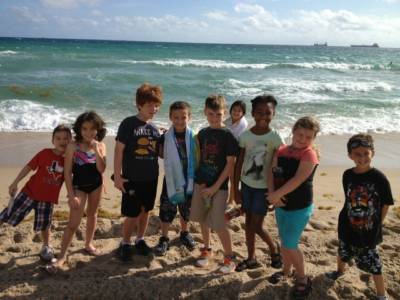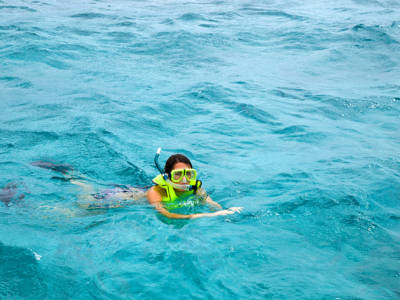 Camp Update:

Camp Live Oak will be suspending all Spring camp programs at both locations to support the effort to contain the spread of COVID-19 (Coronavirus). Summer registration is still open and we look forward to seeing you and your family soon!
March 20 & 23 – 27th, 2020**    April 9,10 & 13 – 17th, 2020*
It's time for a break and to get out and play! Join us for this fun filled week and we get in nature and discover all that it has to offer. Favorite camp activities such as canoeing, archery, fishing, and swimming will be a part of this week as well.
Spring Camp is offered at Birch State Park in Ft. Lauderdale and Mizell Johnson State Park in Dania Beach. The April Spring camp week is ONLY offered at our Birch State Park location.  Daily and Weekly rates are available. Programming Subject to change.
If your child attended our 2019 summer and winter programs, welcome back! All you need to do is click on the Register Now tab and log in to your account. Please be sure to update all household, health, and medical information for the new year! Forgot your password? No problem, just click on the Password Reset link on the log in page and a new one will be sent to you via email.
** Friday, March 20th available ONLY at Fort Lauderdale location.
*Private School Spring break ONLY available at the Fort Lauderdale location.
Week 1: March 20, 23 – 27**
Week 2: April 9 – 10, 13 – 17*
*Offered at the Ft. Lauderdale location ONLY
**March 20th Offered at the Ft. Lauderdale location ONLY
Birch State Park, Ft. Lauderdale
Mizell-Johnson State Park, Dania Beach

Regular camp day 9:00 – 3:30 PM
Extended Care 8:00 – 9:00 am & 3:30 – 6:00pm
Birch Weekly Rate: $370 March Session (6 days); April Session (7 days) $430 Dania Weekly Rate: $310
Daily Rate: $65 per day.  Sibling Discount $15 Off Weekly or $5 per day

Weekly AM Care $15; $5 Daily
Weekly PM Care $25; $10 Daily
Weekly AM & PM Care $35; AM & PM Daily $15
*For the 6 and 7 day camp programs, Extended Care will be adjusted to include the extra days.  There is a 10% Sibling Discount on Extended Care
Lost in Dark Space!
Monday:  All Systems Ready!
Your mission, should you choose to accept is to navigate deep space with your closest friends. But first we need to get there, and what better way than by ROCKET!  Build a rocket and learn what it takes to make it fly.  Then strap on your seat belts, it's time to take off!
Beach time Fun and Games! Paddle Boarding
Canoeing on Long Lake- Let's visit Skull Island. Wear a long sleeve shirt and pant and let's get ready to explore!
Everyone needs a friendly Robot on their space mission! Create a coffee can robot in Art
Tuesday: Discovering the Galaxy
After a successful launch, you now have time to explore the galaxy. Let's start in our own "back yard". Learn about the magnificent sun and planets through an interactive solar systems dance.  Who would you like to be?  Mars?  Jupiter?
Catch of the day…Fishing!
Game on, let's play soccer.
Planetary wonders! Create vibrant watercolor planets!
Take a break and have a yummy "galactic" snack!
Wednesday:  Mission Details
Now it's time to set off and explore the universe.  And what better way to do that then with a flying space craft!  Work together with you team mates as you learn to navigate a mini drone through the harrows of space.  Can you dip, zoom, and navigate your way around the obstacles that come your way?
Concentrate and Aim for the Center in Archery!
Sun, Sand and Fun with friends on the Beach
Capture the Flag
Thursday: Houston we have a Problem!
Watch out Comet ahead! Somehow you and your team have flown into a field of speeding comets.  How did these hurtling chucks of ice form? Can they be destroyed?  Create a comet using dry ice and then put your heads together and see if a solution can be found to rocky situation!
We are not alone…Alien art
Paddles up in Canoeing!
Discover the hidden gems of the park on a Hike!
Surfs up at the Beach!
Friday:  Debriefing; Welcome Home!
Before heading home let's take one last spacewalk! The closest we can get to zero gravity without going into space is being in the water.  Let's learn about gravity and then head to the beach to participate in "zero gravity" games!  Goal is to complete your mission so you can head back to Earth!
Celebrate your completed mission with a campfire and yummy smore's!
Camper's choice! Choose Canoeing, Archery, or Fishing to end your week