Spring Camp is held during local schools designated Spring Break week in Ft. Lauderdale and Dania Beach.
Both public and private school* dates are available!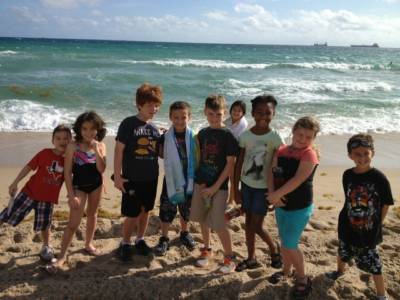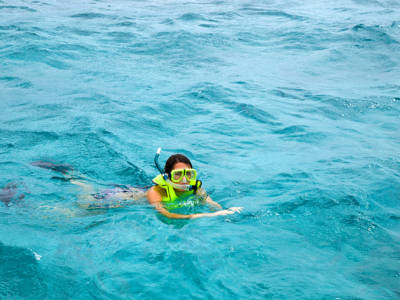 March 22, 25 – 29 & April 18 – 19, & 22 – 26* 2019
It's time for a break and to get out and play! Join us for this fun filled week and we get in nature and discover all that it has to offer. Favorite camp activities such as canoeing, archery, fishing, and swimming will be a part of this week as well.
Spring Camp is offered at Birch State Park in Ft. Lauderdale and Mizell Johnson State Park in Dania Beach. The April Spring camp week is ONLY offered at our Birch State Park location.  Daily and Weekly rates are available. Programming Subject to change.
If your child attended our 2018 summer and winter programs, welcome back! All you need to do is click on the Register Now tab and log in to your account. Forgot your password? No problem, just click on the Password Reset link on the log in page and a new one will be sent to you via email.

Week 1: March 22, 25 – 29
Week 2: April 18 – 19, 22- 26*
*Offered at the Ft. Lauderdale location ONLY
Birch State Park, Ft. Lauderdale
Mizell-Johnson State Park, Dania Beach

Regular camp day 9:00 – 3:30 PM
Extended Care 8:00 – 9:00 am & 3:30 – 6:00pm

Birch Weekly Rate: $370 March Session (6 days); April Session (7 days) $430 Dania Weekly Rate: $310
Daily Rate: $65 per day.  Sibling Discount $15 Off Weekly or $5 per day


Weekly AM Care $15; $5 Daily
Weekly PM Care $25; $10 Daily
Weekly AM & PM Care $35; AM & PM Daily $15
*For the 6 and 7 day camp programs, Extended Care will be adjusted to include the extra days.  There is a 10% Sibling Discount on Extended Care


Please check back often for additional program updates. Programming subject to change.
Spring Camp Carnival
Monday: Fabulous Flyers
Craft Amazing Flying Zipline Acrobats!
Meet New Friends in Teambuilding Games.
Paddle your Canoe to Explore the Park's Waterways
Bring Your Suit for Swimming & Sand Castles?
Fun and Exciting Flag Tag
Tuesday: Mind Tricks
Build a Giant Fun House Mirror Kaleidoscope
Shoot for the Bull's eye in Archery
Enjoy the beach & water games during Swimming
Be a clown…make a life size clown version of Yourself!
Learn fun tricks that will leave you scratching your head

Wednesday: Tricky Tricks
Learn Juggling tricks to amaze your friends!
Go Fishing and catch a big one
Be a team and get ready for the Carnival Relay Race
Practice your throw in the Quarterback Field Game
Learn about Majestic Elephants by Creating Colorful Art
Discover the Science behind Giant Bubbles!

Thursday: Concentration and Balance
Balance like a Tight Rope Walker
Transform into a fierce lion or Colorful Butterfly with Facepainting!
Ferris Wheel Physics!
Canoe through the mangroves and Explore
Capture the Flag

Friday: Fun for All
Balance your Bow and Arrow in Archery
Colorful Cotton Candy!
Splish and Splash in Swimming
Blast a Marshmallow from your Carnival Cannon
Hike through a hardwood hammock