Spring Camp is held during local schools designated Spring Break week in Ft. Lauderdale.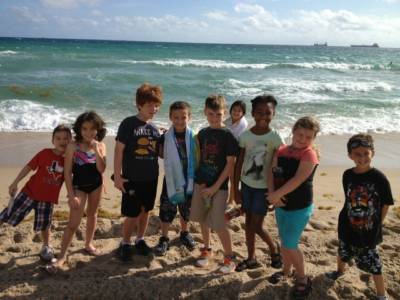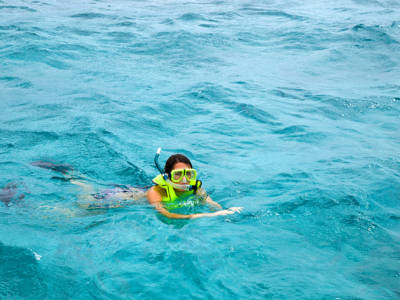 March 25 – 29, 2024 & April 1- 5, 2024
It's time for a break to get out and play! Join us for this fun-filled week; as we get out into nature and discover all it has to offer. Favorite camp activities such as canoeing, archery, fishing, and swimming will be a part of this week of activities.
Spring Camp is offered at Birch State Park in Ft. Lauderdale. Daily and Weekly rates are available. Programming is subject to change.
If your child attended our previous summer and winter programs, welcome back! All you need to do is click on the 'Register Now tab and log in to your account. Please update all household, health, and medical information for the new year! Forgot your password? No problem, just click on the Password Reset link on the login page, and a new one will be sent to you via email.
March 25th – 29th, 2024 and April 1 – 5th, 2024

Ages 5 – 13. Teen Eco 14 – 16
Birch State Park, Ft. Lauderdale
Camp: 9:00 A.M. – 3:30 P.M.

A.M Care: 8:00 A.M. – 9:00 A.M

P.M. Care: 3:30P.M. – 6:00 P.M.
Per week: 400.00 – Per Day:$85.00
Weekly AM Care $20 weekly; $5 daily
Weekly PM Care $40 weekly; $10 daily
Weekly AM & PM Care $60 weekly; $15 daily
There is a 10% Sibling Discount on Extended Care
2024 Programming Coming Soon!
2023 Spring Survive & Thrive
Monday: Thrive and Survive.  What's the difference?  Which plants and animals survive, and which ones thrive in the park, are they Native, Exotic, or Invasive? Campers will search for the answers in the park.
Art: Weave a survival bracelet from paracord
Science:  Native, Exotic, and Invasive plants and animals in the park
Sports: Take Aim in Archery– develop skills needed to hunt for food.
Activity: Thrivival Skills – campers learn how to adapt and survive challenging situations to thrive!
Tuesday: Adaptations that helped them survive; our locals that have been here since the time of the dinosaurs:  Ferns, Turtles, and Sharks
Art: Engage your imagination in Creature Creations; think of the adaptations Your Critter will need to survive a water planet and build it.
Science: Decomposers that have been here since the dinosaurs – the Millipedes – Take home a compost cup/ worm farm
Sports: Challenge yourself as you adapt in this toss and target game; if you are right-handed, try using your left hand instead, and see how well you can adapt.
Activity: Can you canoe?  Can you paddle a canoe without a paddle?  Come find out how to adapt to challenges on the water.
Wednesday: Weather, Water, and Sheltering from the Storm.  
Art: Used since ancient times, the weather vane is made up of a tail and arrow and tells us when the weather is changing and where the wind is coming from. They are also works of art
Science: Can you tell the weather from what you see?  How do you feel?  Or how the plants and animals are acting? Learn to read the clouds and signs to tell what the weather will be like.
Activity: Build a storm shelter for you and your group.
Pick your paddle and your partner, and practice your paddling skills as we canoe some more, exploring the park waters.
Thursday: Fire!!  Humans conquered the dark and kept themselves safe from predators with fire. Some plants need fire to survive, and there is an animal here in the park that helps others survive fires.
Art:  Some of the first drawings were done in caves with charcoal. Charcoal is the remains of a fire.  Campers will create their own art using charcoal.
Science: The science of fire.  Did you know some plants need fire to bloom?  Some animals have adapted to survive a fire by building tunnels. And campers will learn how to build a fire!  Campers will learn fire safety as they build their very own fires.
Take Aim and Fire!  Continue to develop your skills as an archer.
Guest Speaker:  Marc from the Park and his amazing animals will be present to give campers an up-close look at the animals that call the park home, how they have adapted to survive here.
Friday: Food and First Aid!
Art: The art of a good cook-out Learn to cook with a solar-oven, Dutch oven, charcoal and enjoy food you helped prepare.
Science: Plants need everything we need to survive, air, water, space to grow and safely live, and food.  We will explore different types of gardens, and campers will make a hydroponic garden and bring home seedlings.
Sports: Play a game of survival; as a top predator, the Florida Panther needs the whitetail deer to survive.  Learn about overpopulation as you are the lion or the deer in this game of life!
Activity: What if, First Aid Skills.  What if you were out hiking and your friend broke their leg?  Could you take care of them? After today you will know how to splint a leg and arm, treat a burn, and move your injured fellow campers safely.
Fishing is a survival skill that could keep you from starving, camper will learn to tie knots, bait hooks, and handle fish.