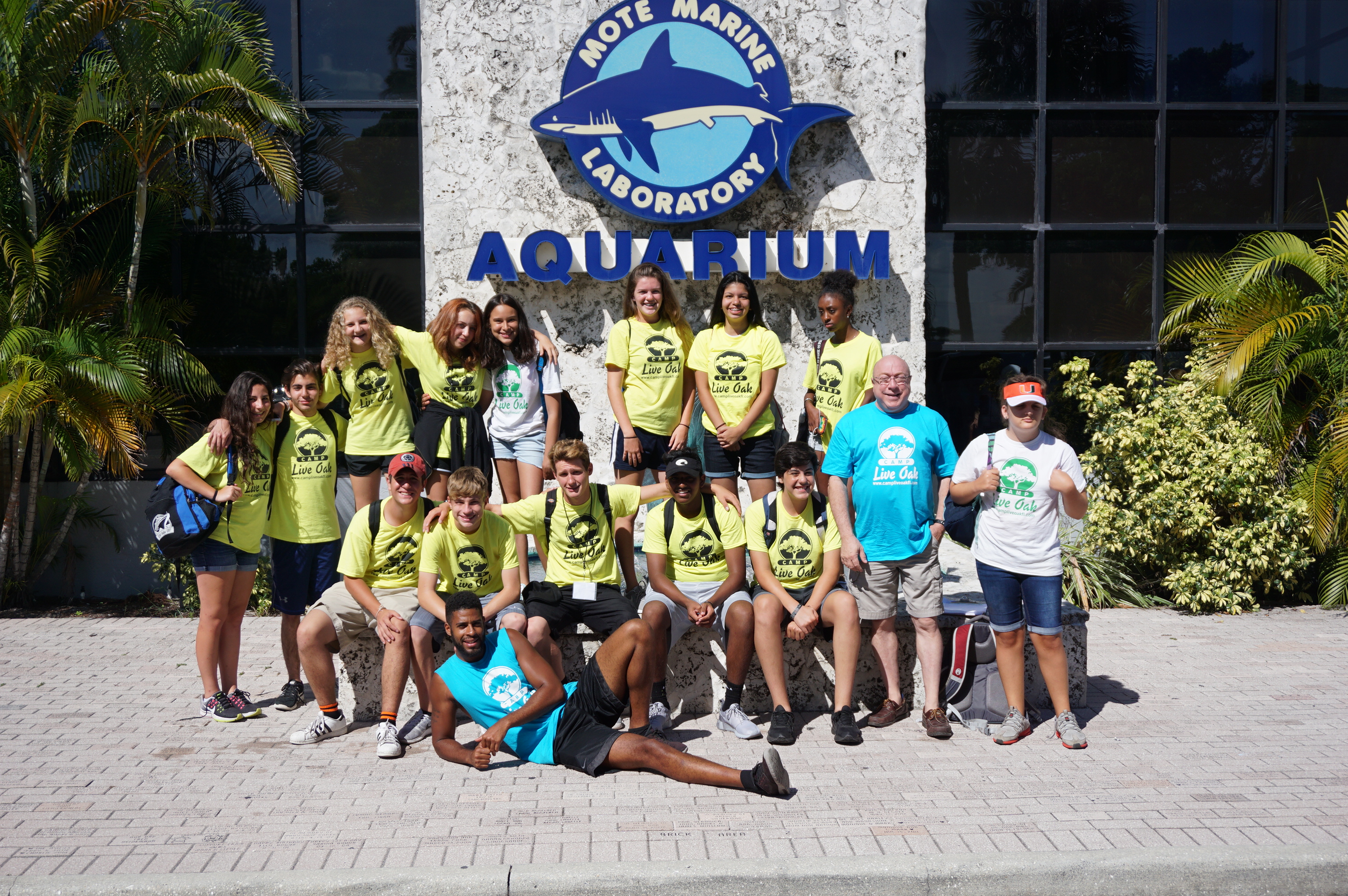 Teen Eco At Camp Live Oak
Teen Eco Experience is a leadership, environmental education & volunteer service program packed with innovative activities and outdoor adventure specifically designed for 14 – 16-year-olds. Become the leader of the future!
Register Now!
Summer Teen Eco Experience Program

This teen program features wide variety of activities and fantastic field trips that your teen is sure to love! We offer a multitude of different programs which are flexible with your teens busy summer schedule. The teen summer program is now a weekly program. Register for 3 weeks (regular weeks) or more and receive a Multi-week discount! Discount does not apply to any of the Specialty weeks, including Ocean Quest. This program is ONLY available at Birch State Park.
Weekly Options all Summer Long! – We have two options that teens can participate in, our Volunteer only program and our full Teen Eco Experience. Teens can participate in either of these weekly programs all summer long.
The Teen Eco Experience is a combination of volunteer work and activities or field trips designed specifically for teens. Teens will be assigned to a camper group (ages 5 – 9) which they will work alongside certified teachers and college students guiding campers through a series of outdoor activities. The time that they work with the groups they earn community service hours for high school. In addition, they will come together with the Teen Eco coordinator and participate in a variety of activities or field trips. To see a full list of activities and pricing for the full Teen Eco Experience please scroll further down the page.
Teen Eco Experience Program Features
Career Preparation & Exploration: Learn the basics in career training such as how to interview, telephone skills, dressing for success, writing the right resume!
Park Service Project: Complete a hands-on project that will greatly benefit the park and leave a lasting legacy
Environmental Science: Discover Florida's ecosystems, Marine Biology, Renewable Energy, & Conservation Efforts
Team building: Fun, innovative activities that include Character Development, Leadership Skills, Problem Solving, etc.
Outdoor Skills: Getting to know the world around you through Orienteering, Medicinal Plants, Primitive Cooking, Wildlife Identification, etc.
Engaging Onsite Activities – Teens will participate in some of the activities done during the weekly programs. Activities such as environmental science projects, creative and hands on art projects, and outdoor skills will be done during the second half of their day.
Staff Training, First Aid & CPR Training –  All registered L.I.T's (Leadership In Training) will need to attend Staff training.   Training date and time to be announced.  
Both training days will be held at the Youth Lodge. This training will review all Camp Live Oak policies and procedures, paperwork, and basic camper interaction guidelines. If you register your camper after these dates, your child will still be able to participate in the program and training will be done on their first camp day at 8:00 AM. Detailed information will be sent out prior to all training events.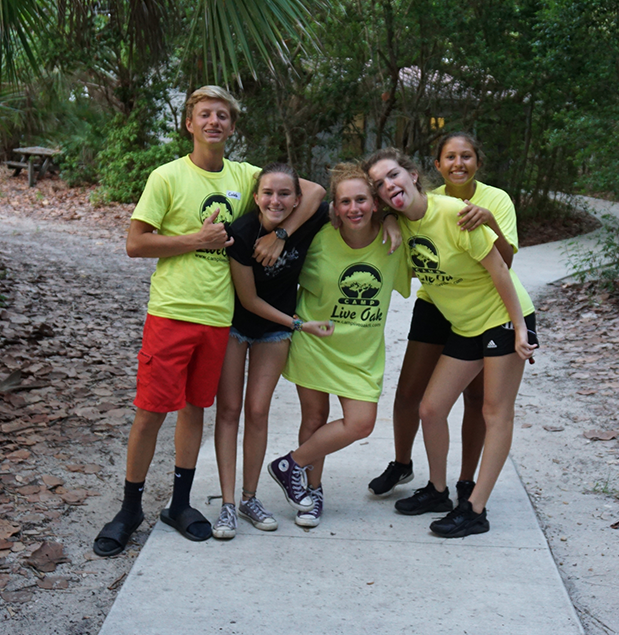 Volunteer Only Program
We offer a volunteer-only program throughout the summer. There are a limited number of volunteers allowed per week and the teen must attend the training sessions prior to their start at camp.  Teens who participate in this program will be assigned to a group and work alongside certified teachers and college students guiding campers through a series of outdoor activities. They will be able to participate in the normal day camp activities and field trips. The Teen Eco activities and special field trips are not included. There is a $75 per week admin fee for this program and a maximum of 2 weeks that a teen is allowed to be registered as a teen volunteer. All those that wish to participate in this volunteer program must submit a Volunteer Application. If accepted, applicants will need to come in for a short interview and information session.
Weekly Activities & Field Trips
In addition to attending the regular day camp Field Trip, teens will also participate in engaging volunteer activities with other non for profit South Florida organizations. They will also learn a variety of arts and crafts with special guests' artists. We offer several Specialty weeks throughout the summer that feature an amazing field trip experiences. Below are some of the trips planned for the Summer.  We are working on adding more activities, so please check back often for updates! Please note that Specialty weeks are not eligible for any camp discounts.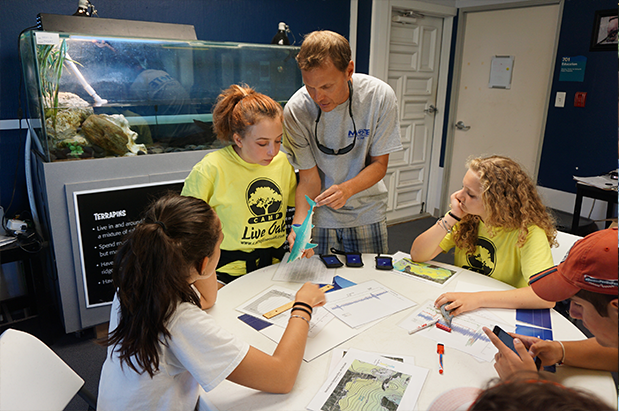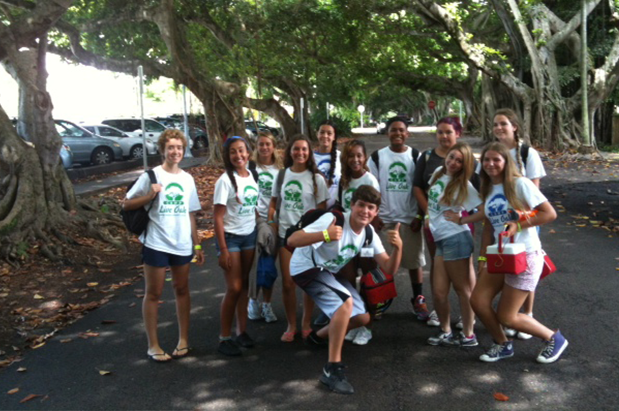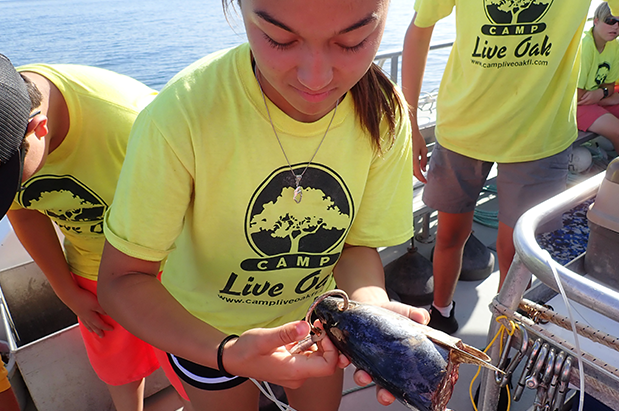 June 12 – 16
We welcome ALL teens to the first week of Camp Live Oak. Teens will go through a brief training session during this week to get to know one another and their Teen Eco Coordinator.  Teens will learn the ins and outs of their role as a Leader in Training. This week will also be filled with fun team building and get-to-know-you games! And don't forget about Friday, Teen Time! We will be making homemade pizzas and ice cream sundaes together while we get ready for a fun-filled summer!  Cost $290
June 19 – 23
Love the smell of an outdoor campfire? This week come and learn how to make delicious meals and desserts over an open flame! Teens will learn the basics of campfire building as well as fire safety. Then they will learn the basics of meal planning and prep, making sure to include all the major food groups! Then it's time to start cooking a meal for the group! Get your plates ready for this yummy adventure. Cost $290
Specialty Week, June 26th – June 30th:
Teens are in for a special treat this week, as they try their hand at creating pottery. The artists at Mingo Makes It in Fort Lauderdale will work with Teens instructing them in the fine art of creating pottery on the potters wheel. Teens will have tons of one-on-one instruction with the teacher and learn all the steps in creating a work of art.  Cost:  $325
July 3 – 7th
Time to give back to the community! Teens will travel to a local nonprofit and give back! This week, Teens will also have the opportunity to learn what it takes to be an entrepreneur.  They will meet and discuss the challenges of owing a business.
Happy 3rd of July…Let's celebrate!  Dress in Red, White, and Blue.  Games, BBQ, Cotton candy and more!  Cost: $232
July 8th-9th 
The Starlight Sleepover is a wonderful Camp Live Oak tradition held during the second session of summer. Teens and campers Ft. Lauderdale are invited to stay overnight in the air conditioned cabins at Birch State Park for a fun filled night including a drum circle around the campfire, stargazing and sing a-longs.
All campers will enjoy a hearty dinner, toasty s'mores dessert and a terrific breakfast as part of their registration. Teens will earn additional community service hours if they are registered for this event. There are a limited number of spots for this popular activity, so early registration is encouraged.  Starlight Sleepover will be held at Birch State Park. Address: 3109 E. Sunrise Boulevard, Fort Lauderdale, FL 33304.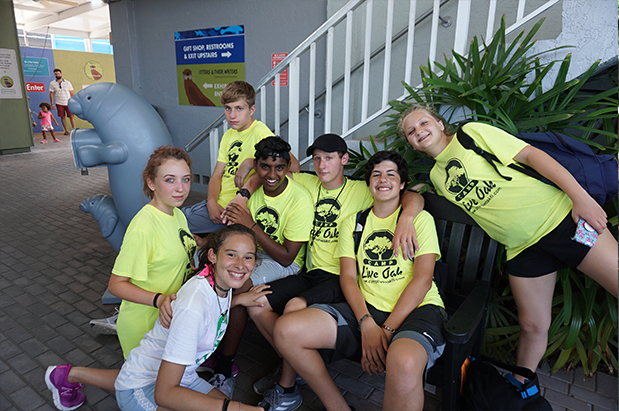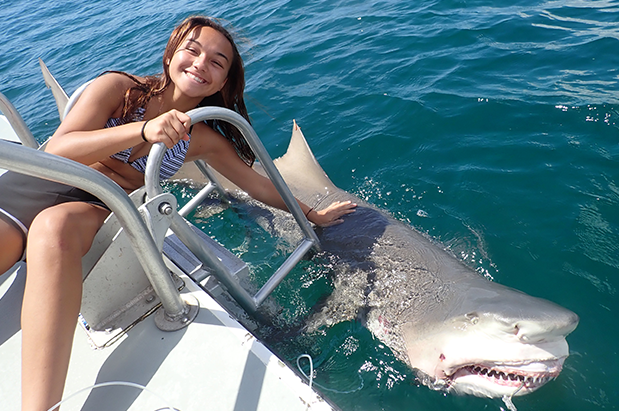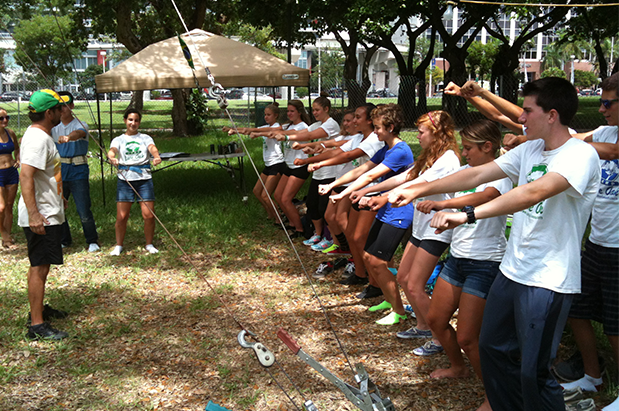 Specialty Weeks, July 10 – 14th:  Tree Trekking in Miami! 
Teens will get a chance to soar high in the sky at the NEW Tree Trekking adventure at Parrot Jungle in Miami.  Teens will Zip line and and traverse the obstacle course, overlooking the Miami skyline.  Adventure is the goal with this exciting week! Cost:  $350
Specialty Week, July 17th –21st:  
Wonder how those beautiful glass sculptures are made?  This week teens will travel to Hollywood Hot Glass studio and discover the art of glass blowing! They will learn the techniques and safety precautions from skill artists and make and take home their very own glass piece.  Cost: $395
Specialty Week, Ocean Quest July 24th –28th
During this week, campers will travel for a day snorkeling trip to Key Largo, FL. situated in the marine habitats of the Everglades National Park and John Pennekamp Coral Reef State Park. 
Teens will have an opportunity to snorkel, identify flora and fauna, and study how adaptations are made by different organisms within an environment. This popular trip is a MUST for any teen interested in marine biology or who has a love and passion to know more about our unique ecosystem.
Specialty Week July 31st  –  August 4th: Project Rock! 
Teens will visit Project Rock this week and learn how to belay and climb one of many rock walls.  They will learn to communicate with their fellow climbers as they push themselves to the limit!  Cost:  $315
Specialty Week August 7th – 10th
Teens will travel to LTS wakeboarding in Pompano Beach on beautiful Crystal Lake! Cost: $395
Specialty Week August 14th – 18th
Teens will enjoy the last week of camp!
2023 Summer Session General Overview*
Session 1 (June 13th – June 30th ): Campfire Cooking, Pottery
Session 2 (July 3th – July 21st): Tree Trekking in Miami, 3rd of July Celebration
Ocean Quest (July 24th – 28th): Snorkeling at John Pennekamp
Session 3 (July 31st – August 18th): Project Rock, LTS Wakeboarding, End of the Summer Celebration
Register for 3 weeks or more and receive a Multi week Discount! Discount does not apply to the following Specialty weeks.
Program Dates and Fees
Volunteer Only:  $75 per week, Maximum of 2 weeks.
Weekly Rate (non-Specialty Weeks; June 12, June 19, July 3, Aug 14): $290
Specialty Week: Mingo Makes It June 26 – June 30: Pottery $325
Specialty Week: Tree Trekking at Parrot Jungle July 10 – 14:   $350
Specialty Week: John Pennekamp Snorkeling Ocean Quest July 24 – 28: $415
Specialty Week: Project Rock July 31 – August 4: $375
Specialty Week:  LTS Wakeboarding August 7 – 11 $395
Register for 3 weeks or more and receive a Multi-week Discount. Discount does not apply to the Specialty weeks and Ocean Quest.