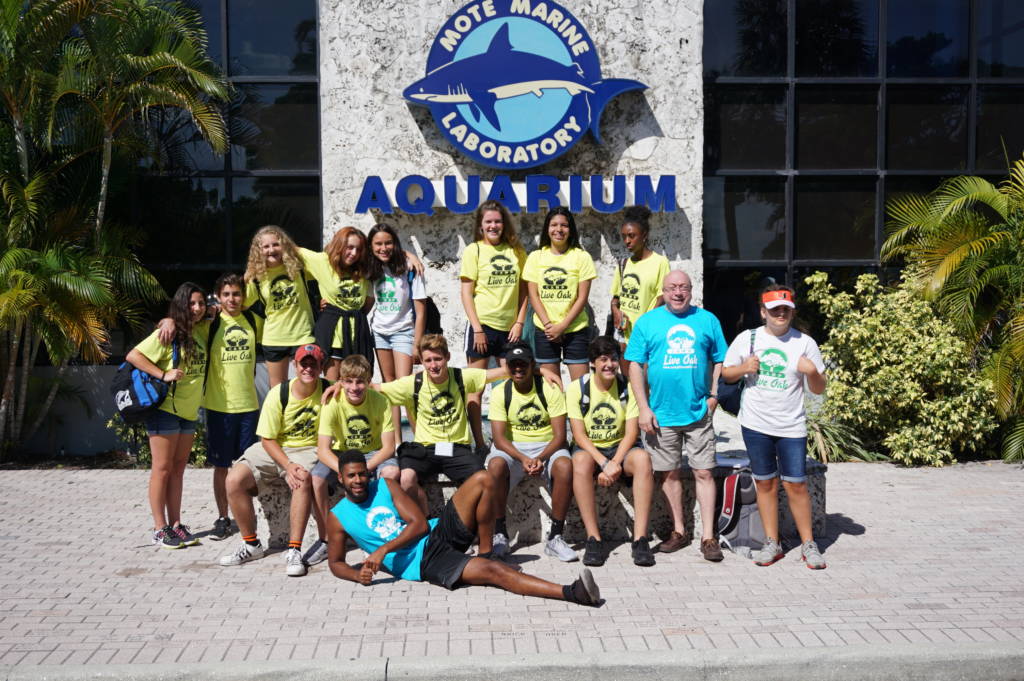 Teen Eco Experience is a leadership, environmental education & volunteer service program packed with innovative activities and outdoor adventure specifically designed for 14 – 16 year olds. Become the leader of the future!
Summer Teen Eco Program 
This teen program features wide variety of activities and fantastic field trips that your teen is sure to love! We offer a multitude of different programs which are flexible with your teens busy summer schedule. The teen summer program is now a weekly program. Register for 3 weeks (regular weeks) or more and receive a Multiweek discount! Discount does not apply to any of the Specialty weeks, including Ocean Quest.
Weekly Options all Summer Long! – We have two options that teens can participate in, our Volunteer only program and our full Teen Eco Experience. Teens can participate in either of these weekly programs all summer long.
The Teen Eco Experience is a combination of volunteer work and activities or field trips designed specifically for teens. Teens will be assigned to a camper group (ages 5 – 9) which they will work alongside certified teachers and college students guiding campers through a series of outdoor activities. The time that they work with the groups they earn community service hours for high school. In addition, they will come together with the Teen Eco coordinator and participate in a variety of activities or field trips. To see a full list of activities and pricing for the full Teen Eco Experience please scroll further down the page.
CLOSED<<Volunteer Only Program:>>CLOSED ALL SUMMER WEEKS HAVE BEEN FILLED! We offer a volunteer only program throughout the summer. There is a limited number of volunteers allowed per week and the teen must be accepted and registered by the Executive office staff. Teens who participate in this program will be assigned to a group and work alongside certified teachers and college students guiding campers through a series of outdoor activities. They will be able to participate in the normal day camp activities and field trips. The Teen Eco activities and specialty field trips are not included. There is a $65 per week admin fee for this program and maximum of 2 weeks that a teen is allowed to registered as a teen volunteer. All those that wish to participate in this volunteer program must submit a Volunteer application. If accepted, applicants will need to come in for a short interview and information session.
Teen Eco Experience Program Features
Career Preparation & Exploration: Learn the basics in career training such as how to interview, telephone skills, dressing for success, writing the right resume!
Park Service Project: Complete a hands-on project that will greatly benefit the park and leave a lasting legacy
Environmental Science: Discover Florida's ecosystems, Marine Biology, Renewable Energy, & Conservation Efforts
Team building: Fun, innovative activities that include Character Development, Leadership Skills, Problem Solving, etc.
Outdoor Skills: Getting to know the world around you through Orienteering, Medicinal Plants, Primitive Cooking, Wildlife Identification, etc.
Engaging Onsite Activities – Teens will participate in some of the activities done during the weekly programs. Activities such as environmental science projects, creative and hands on art projects, and outdoor skills will be done during the second half of their day.
Staff Training, First Aid & CPR Training – In addition, all Leaders in Training (L.I.T's) will have the opportunity to be certified in First Aid and CPR on May 31st from 5 to 9:30 PM at Birch State Park in Ft. Lauderdale. All registered L.I.T's will need to attend Staff training on Saturday, May 12th from 9:00 to 3:30 PM at Birch State Park in Fort Lauderdale. This training will review all Camp Live Oak policies and procedures, paperwork, and basic camper interaction guidelines. If you register your camper after these dates, your child will still be able to participate in the program and training will be done on their first camp day at 8:00 AM. Detailed information will be sent out prior to all training events. Or for further information please contact Susanna Coleman at 954-563-4880.
Field Trips
In addition to attending the regular day camp Field Trip, teens will also participate in engaging volunteer activities with other non for profit South Florida organizations. They will also learn a variety of arts and crafts with special guests artists. We offer several Specialty weeks throughout the summer that feature an amazing field trip experiences. Below are some of the trips planned for Summer 2018. Please note that Specialty weeks are not eligible for any camp discounts.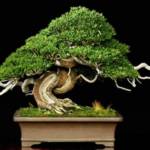 Specialty Week, June 18 – 22. Art of the Bonsai In Japanese "bon" means plant or tree and "sai" means pot or tray. Originally a Chinese art form called penjing, it has evolved over thousands of years. Its Japanese relative bonsai, "is a living art form carefully developed over years as a 'statement' about: trees, man's interaction with them, or the often dramatic effects nature's cycles have on them." Teens will learn the basics of the bonsai, including history, horticulture, different trimming techniques, and also walk away with their very own bonsai masterpiece!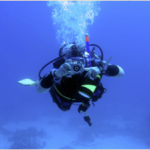 Specialty Week, June 25 – 29th. Discover Scuba Diving & Snorkel Trip During this Discover Scuba adventure, teens will be under the direct care and supervision of PADI instructors from Sea Experience. This one, full day program will begin at the Swimming Hall of Fame in Ft. Lauderdale. Teens will take their first breath underwater in a pool setting and learn about and use scuba diving equipment. The second half of the day, they will head out to do a surface ocean dive. Anytime spent in the water will go towards their Basic Open water certification if they choose to continue their scuba adventure.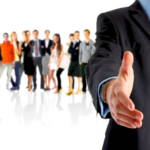 July 9 – 13th: During this week, we welcome Joyce Mandel to Camp Live Oak. A job specialist for 15 years, Joyce will meet with the teens for an hour each day and teach the most basic elements on how to score a job! Joyce will cover interviewing and telephone skills, how to dress for success, writing a resume, and most importantly, how to keep your dream job! This is a week not to be missed!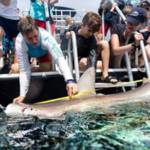 Specialty Week, July 16 – 20th. NSU Shark Tagging This fabulous one day trip will be led by the Guy Harvey Research team at NSU. Teens will learn how to perform all tasks before they start the hands on portion of the program such as baiting hooks, setting drum lines, line retrieval, and collection of scientific data. Teens will have an opportunity to see, touch, and work with any sharks up close. All the information collected with be submitted and used for scientific research and sharks will be release as soon as possible to minimize stress. Because we are working with wild animals there is not a guarantee that teens will catch any sharks, but the research team will do whatever possible so that they are successful.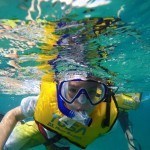 Specialty Week, Ocean Quest July 23 – 27th. Teens will head to beautiful Key Largo for a day snorkel trip at John Pennekamp State Park. There, they will swim in crystal clear waters and see abundant sea life. Dinner will be served upon their return and before they head back in an air conditioned charter bus. Arrival time will be 8:15 for Dania Beach and 8:30pm for Birch Park. Also during this week, Teens will participate in an in depth dissection with our experienced Science instructor.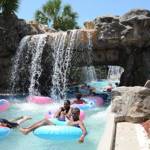 Specialty Week, August 6 – 10th; Summer Water Fun! Teens will head to Rapids Water Park located in W. Palm beach to cool off and have fun at Rapids Water Park. The park includes a wave pool, thirty-five water slides, including dual seven-story speed slides, and a quarter mile lazy river. Also, this week, Teens will partake in the day camp field trip (TBD)
2018 Summer Session Overview*
Session 1 (June 11 – 29 ):Bonsai Design/Discover Scuba/Regular Camp Field Trip TBD/Outside Volunteer Project
Session 2 (July 2 – July 20):3rd of July Fun/NSU Shark Tagging/Tie Dye Mania/Outside Volunteer Project
Ocean Quest (July 23 – 27):Snorkel Day trip to John Pennekamp/Learning the Art of Printmaking
Session 3 (July 30 – August 14):Rapids Water Park/Regular Camp Field Trip TBD/Outside Volunteer Project
Register for 3 weeks or more and receive a Multi week Discount! Discount does not apply to the following Specialty weeks.
Program Dates and Fees
Weekly Rate (not including Specialty Weeks) $275
Specialty Week: June 18 – 22: Art of Bonsai; Day camp trip TBD Fee: $315
Specialty Week: June 25 – 29: Discover Scuba Diving Fee: $495
Specialty Week: July 16 – 20: NSU Shark Tagging Fee: $475
Specialty Week: Ocean Quest July 23 – 27Snorkel Day Trip to J. Pennekamp in Key Largo; Fee: $375
Specialty Week: August 6 – 10 Rapids Water Park & Day camp trip TBD Fee: $375
Register for 3 weeks or more and receive a Multiweek Discount. Discount does not apply to the Specialty weeks and Ocean Quest.