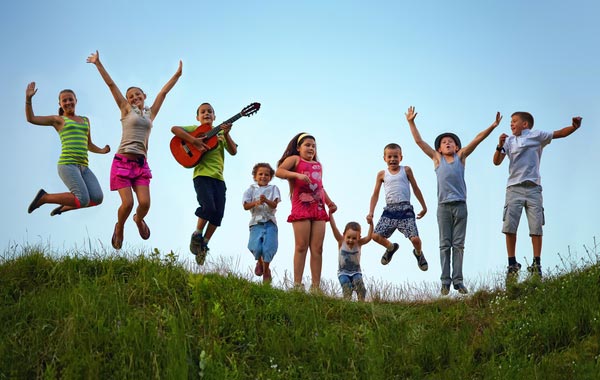 Fall Is In the Air!
 November 20 – 24, 2023.  Registration is Now Open! 
The smell of fall is in the air! This year campers can enjoy the beautiful weather, friends, and activities during our fall camp at Birch State Park.
Let's give thanks for all Mother Earth offers as we enjoy a cozy campfire with yummy treats. Although the fall season looks a little different in South Florida, there are still signs of the arrival of autumn. Let us go exploring into the woods and find these hidden treasures.
Thanksgiving camp will be held at Birch State park in Ft. Lauderdale. A 4-day package is available as well as daily rates.
If your child attended our summer program, welcome back! All you need to do is click on the Register Now tab and log in to your account. Forgot your password? No problem, just click on the Password Reset link on the login page and a new one will be sent to you via email.
Thanksgiving Rates
Day Camp (ages 5 – 13; 9:00- 3:30pm)
1 Camper
Thanksgiving Camp: Nov. 20 – 24 (No camp on Nov. 23)
$312 ($15 off sibling discount)
Daily Rate
$85 ($5 off sibling discount)
Thanksgiving Extended Care (10% Sibling Discount)
AM Care Weekly; Daily
$16; $5 per day
PM Care Weekly; Daily
$28; $10 per day
AM & PM Care Weekly; Daily
$42; $15 per day
What's In Store
2023 Programming Coming Soon!  Check out our 2022 programming below!
Please check back frequently to see what other fun activities we have planned!
Monday, November 21st:  Grateful to Get to Know You and The Park
Let's play the name game! We will get to know each other at camp with fun icebreakers and team-building games.
Create your very own journal in Art Class and make a list of the things that make you happy!
Did you know that Hugh Taylor Birch visited the area in 1893, deciding to build his home right here where we have camp?  
You will learn to use a compass and a map as you go on a scavenger hunt on the park trails. You will learn more about who used to live right here as we explore and find Hugh Taylor's favorite tree, endangered species that call the park home and so much more in our Science program.
Aim for what makes you happy at archery!  
Tuesday, November 22nd:  Exploring and Explorers
Learn about some famous explorers who came to these shores as You become the explorer! 
You will discover a tiny world of citizens living here in the park on a Nature Scavenger Hunt and Find the Bug Quest, you will become Entomologists in Science, exploring the forest floor, the mangrove swamp, and the pollinator gardens, using the map and journal you already created.
I can canoe, can you? You will!!!  As you learn when to paddle forward, backward and when to relax; you will get to know the parts of the canoe as we paddle the trails on the freshwater lake in the park. 
In art, you will design and build your boat, be it the Mayflower, a Viking Ship, or something out of your imagination to take home with you. 
Wednesday, November 23rd:  Customs and Cultures
What do you do to celebrate Thanksgiving? How is it celebrated around to world?
Corn, beans, and squash make up the "Three Sisters" of the Harvest Fest. Learn why and how to grow your own.  You will plant beans and pumpkins to take home.
Fish are an important harvest in this area and other coastal communities. You will learn more as you throw some fishing lines and learn new knots as we fish and become ethical anglers.
Are you thankful? In Art class you will make Thank You card to take home; you will use your cards to say thank you to your parents, teachers, friends, or even the family pet.
Celebrate and give thanks with a camp dessert cookout, bake a cake or pie in a Dutch oven, heat chocolate or vanilla sauce in a solar oven and mix up some homemade ice cream!!!!!  
Thursday, November 24th, NO CAMP –  Happy Thanksgiving!
Friday, November 25th, NO CAMP