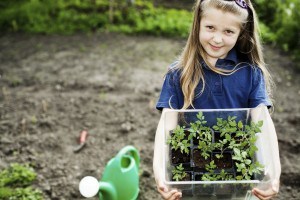 Now that it is winter, many of us are busy with work, the kids' school, and the general craziness of everyday life. When breaks come, whether they be the long summer break, or a short school-period break, we often just stop and relax. That of course is not a bad thing, but after a few days, everyone gets a little restless.
As parents, most of us have our list of go-to activities for our kids. But why not add to it, and also incorporate things that are fun for the adults too! Not only can you make your time off fun for your kids, but also fun for you and your spouse as well. Add to that fun activities that a range of ages can enjoy, so your little ones and teens have fun as well. Here is a good list to get you started:
Local Playground
If you've got younger kids, visiting a new playground in a new neighborhood is a good idea. Your kids can enjoy the company of new acquaintances and have a wider friend base to call on when there's free time. You can also meet parents from other areas, learn about other schools, and exchange new ideas.
Biking
In most areas biking, whether it be on the roads or trails, is plentiful. Make sure everyone has a helmet and a bike that fits them (often in nearby highly traveled bike paths you can rent bikes for a small fee) and bring water and a few snacks.
Hiking
Like biking, many parks and local hiking trails are plentiful in most areas. These are both activities that everyone in the family can enjoy, and keeps the whole family active. Make sure everyone has comfortable shoes, and dresses appropriately for the weather.
Swimming
It is likely that many kids already attend swimming lessons, but why not pack up the kids and hit the beach or local lake instead? If a beach is nearby, rent a few paddle boards and get out there. If you are a bit land-locked, check out if there is beach at a nearby lake. Pack up the car with water, towels and sunscreen, and you're ready to go.
Video Games
We know that most of our kids already play enough video games, but as a parent, why not join them once in a while? Get to know the games they play, and have a little fun competition. It's good to know what your kids enjoy and do, and what better way than to join them at their own game?
Yoga
Typically an adult activity, yoga done at an easy pace can be fun for the whole family. It can teach your kids the benefits of stretching and strength exercises and give them a great way to expel some energy.
Bonfire
To transition back to a more family oriented, communicative activity, why not get everyone together for a bonfire. Check to see if your town allows fires, and if not, many parks have areas specifically for fires. Make s'mores, tell stories or just talk about each other's days.
Dress Up
Often an activity thought of for only girls, we think a fun game of dress up is for everyone. You can gear it towards an upcoming holiday (especially before Halloween) and ask your kids to create an outfit for that. If you've got boys in the family, you can also gear it towards something they enjoy, maybe bring out sports jerseys, boots or hats.
Bake or Cook
A fun activity that we might overlook but is done daily is cooking. If you don't already, ask your kids to join you in cooking dinner. Or if there's extra time you can also bake. The end result is a fun treat for you and your kids to eat together.
Build a Fort
Who doesn't remember building a fort in their living room as a kid? Or tunneling through snow and making a cold weather fort in the back yard. Depending on your climate or time of year, pick a good place and get started. If you're inside, use pillows, blankets and sheets to create a fun escape for your kids.
Paint
Take a quick trip to your local craft store and grab a few supplies, and spend an afternoon creating masterpieces. You can ask your kids to stick to a theme, or be free with their art. You know your kids and what is best, so go with that.
Plant a Garden
If you have the space and summer break is coming up, what better way to get your kids outside and learning about healthy food than to plant a garden? Everyone in the family can help out, and choose which plants they want to grow. Add in some flowers as well, and you've got a nice activity to keep people busy all summer.
Whatever activities you choose to do with your kids, keep them fun and low-pressure. Remember this time is a break for everyone, and it's best to keep stress low. With that in mind, enjoy your kids' time off as much as they do and make it relaxing for everyone!