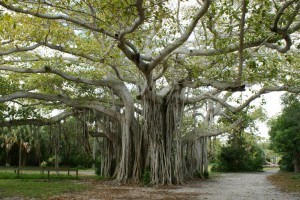 Located on East Sunrise Boulevard and A1A in Fort Lauderdale, Hugh Taylor Birch State Park is an oasis of tropical hammocks and four distinct natural environments nestled between the Atlantic Ocean and the Intracoastal Waterway.
The park features a mile-long freshwater lagoon for canoeing and access to the Intracoastal waterway for fishing. Campers explore and hike along shady trails and learn about local plants and wildlife in this beautiful natural setting. Campers also visit the Ft. Lauderdale beach for swimming, surfing, and paddle boarding via the pedestrian tunnel under A1A.
The park's air-conditioned cabins are also used during the Starlight Sleepover.  Open House will be held in June and will be virtual this year! Details are given upon registration.